Area : Manhattan N.Y.
Main Lines : 1's , 3's .
Writing Groups : SA , 3YB , CIA .
1) WHERE WERE YOU FROM AND WHEN DID YOU START WRITING ?
I am from New York City (Manhattan) born in Bellevue Hospital (1955). I started writing when I was fifteen years old. it was of course the early 70's.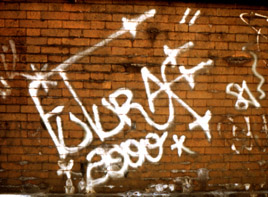 2) WHO WHERE THE WRITERS IN THE EARLY YEARS THAT INSPIRED YOU?

The writers from Broadway. SNAKE, CAT 87, STITCH I, COCO-144 and OTHERS outside of Broadway were EL MARKO 174 - (from the Bronx) , PHASE 2, FLINT .. - (from Brooklyn) , and certainly STAY HIGH 149.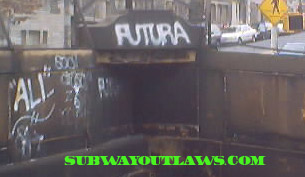 3) WHO WHERE THE FIRST WRITERS YOU WOULD MEET UP WITH AND HOW DID THE SOUL ARTISTS COME ABOUT?
Marc Edmonds AKA (ALI) was my lifelong friend and the creator of the (Soul Artists). I was always a co-pilot in those days.
we were just a bunch of guys looking for an introduction into the graffiti movement.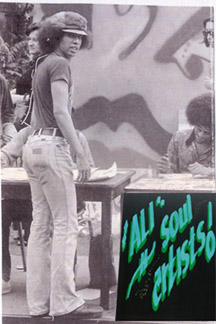 4) WHAT TRAIN LINE DID YOU FOCUS MOST ON AND WITH WHOM?
The No. 1 Broadway Local. which would change with the No. 3. the (one) tunnel. the layups and elevated platforms these lines provided. the abandoned stations, and the easy access to vast yards of sprawling mass transit. I did most of my "getting up" alone. I was always worried about (them) doing something stupid. for dangerous missions, I (rolled) solo.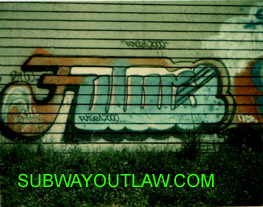 5) COULD YOU NAME OTHER WRITING GROUPS YOU WERE A MEMBER OF .
Sure I could. 3YB, CIA, FBI, Interpol and the KGB.

6) WOULD YOU HAVE ANY CHASE STORIES ?

Yes. (as if I was speaking to you)
This one time, we were in the one tunnel and there was a raid.
we saw the cops coming from uptown, so we headed downtown
to 137th St.
but there were cops on both sides of the station. everybody went
everywhere and some kids got grabbed. I went under one of the
trains layed up and pulled myself (up into) the undercarrage making my
small self invisible to detection, because the cops looking under the cars
looked right at me but saw nothing.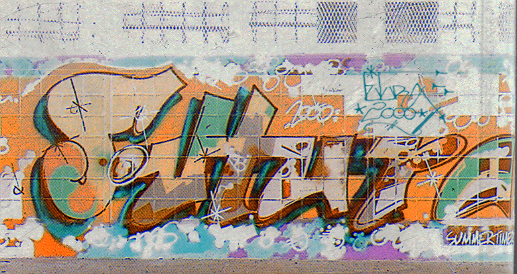 7)DID YOU EVER HAVE ANY PROBLEMS WITH OTHER WRITERS GOING OVER YOUR WORK? AND HOW DID IT COME ABOUT .
I think we all have. but that's part of the history and tradition of the culture, for better or worse
these elements will always attempt to provoke negative responses. We shouldn't let that happen.
The (minor) beef I have had throughout the years has been exactly that.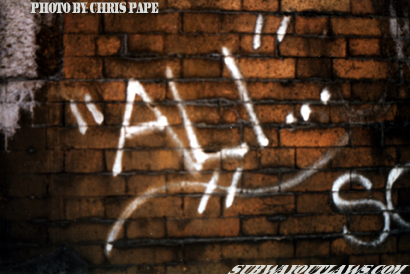 REST IN PEACE
8) WHAT DO YOU FEEL WAS THE BEST CAR YOU EVER DID AND WHEN WAS THE LAST TIME YOU PAINTED A TRAIN. I would have to say that the abstract whole-car of 1980 was by best work on trains. as a writer from the (tagging) period, not the (stylized) artistic one, it was quite a leap of creative possibilites for me.
9) IN WHAT DERECTION IS YOUR ART TAKING YOU NOW?
there is no direction to my direction. I am as I continue to be, open to all transitions in the process.

....."The event is the journey, not the destination. because we all know what that is

~~~ FUTURA 200O

"