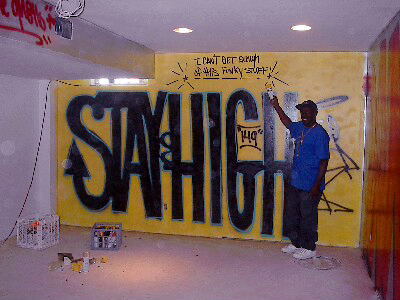 Old school legend " STAY HIGH 149 "
After 20 years missing from the writing scene, shows as he still has the touch. Stayhigh's art can be found on subwayoutlaws.com . For more information on the artist please contact us at MESSAGE@subwayoutlaws.com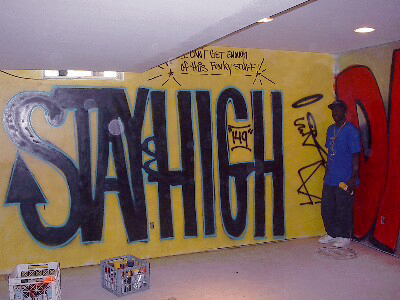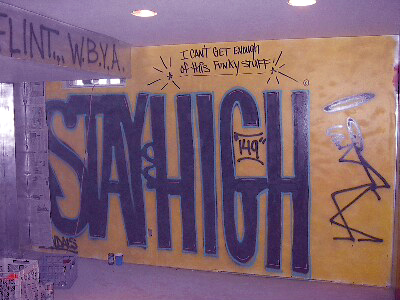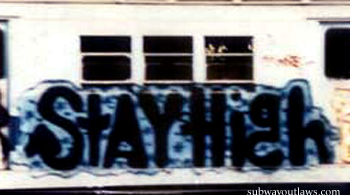 " FLASH BACK 1974. "
STAY HIGH was not only big in the tagging era, but was also very big in the piecing era of 1973 - 1974. He would produce many works with many of his partners like .... DEAD LEG167, HONDO , SUPER KOOL 223, TON5 and many more.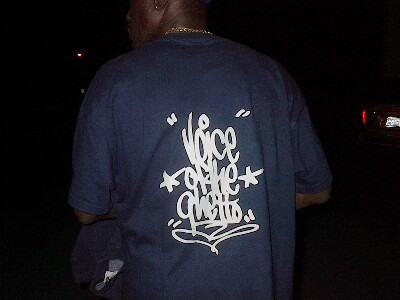 "FOR SALE"
Limited edition shirts designed by the legend him self in all sizes and all colors. All shirts in stores are $140.00, You pay $ 50.00 each. Contact message@subwayoutlaws.com for more information.