| | |
| --- | --- |
| Black books | OLD SCHOOL KINGZ ARE @ IT AGAIN. |
Here are some photos from our little get together at DIAL167's home in Manhattan, with a supprise guest .
Photos contributed by Andrea Murphy and FLINT... for more on Flint's work check out his web site @ www.flintfotos.com
Look who came to dinner .........................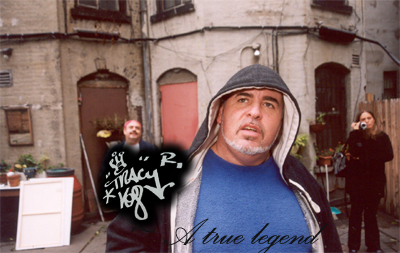 Old school legend " TRACY.168 "

Jumps back on the seen, to show all he is not gone nor is he forgoten.

Ok boys it time to get to work.

DEAD LEG.167 prepairs himself.

" Keeping it real. "

TRACY.168 and INK.76, The mission ... paint DIAL's back yard.

DANGER and DIAL planning things over a beer and a little some thing extra.

TRACY.168 starts things off.