Black books

NAK 143
Started : 1979
AREA : 143d Street South Bronx. ALIAS : NAC.143 , NAKSTAR.
Writing Group's : CYA / TFF / CIA / POG / MW.
Main lines : 1, 2, 5, 6, RR.
| | |
| --- | --- |
| p_______________________________________________________________________________________________________________________________________ | |
ppppp

1.) WHEN AND WHERE DID YOU START WRITING?

1979, Roosevelt Island, LIC, 143rd Brook ave, BX.
2.) WHO WAS THE FIRST WRITER YOU SEEN UP WHEN YOU FIRST STARTED.

Dean BYB aka LE-1.
| | |
| --- | --- |
| ppppp | |
3.) WHAT WAS YOUR FIRST EXPERIENCE WRITING ON THE TRAINS?

Motion tagging on the RR, then the 5 train.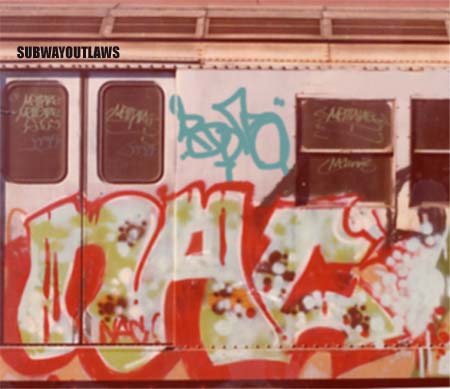 4.) HOW DID YOU COME UP WITH YOUR NAME?

I think I got NAC from Knack which means 9 clever ways of doing something; that's why I write it with a C or a K.

5.) WHAT WERE YOU WRITING BEFORE THAT?
Bull1 my zodiac sign is Taurus.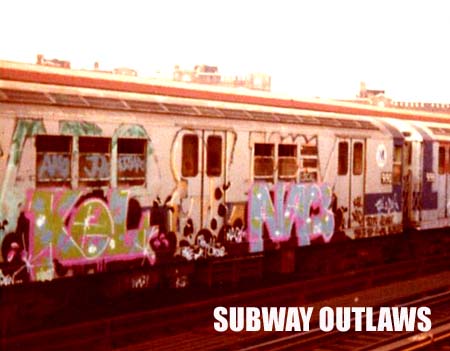 6.) WHAT WERE THE FIRST WRITING CREW YOU WERE IN?

Crazy young Artists ( CYA ).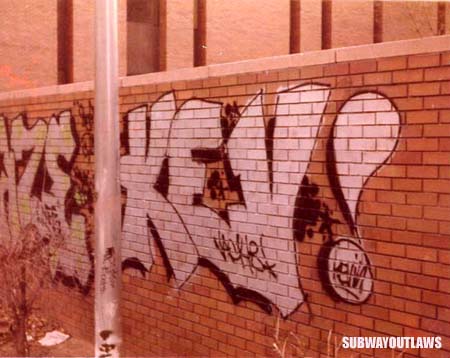 7.) HOW DID THE CREW START AND WHO WERE SOME OF THE MEMBERS?

I think 2Mad was the Prez in'78 and he gave it to Daze. Daze showed me how to piece. Base 2, Kel 139, Crash, Bom5, Destiny and Tech were some of the first members.
8.) WHAT YARD OR LAY-UP YOU LIKE THE BEST?

Gun Hill, Esplanade, 1 Tunnel - New Lots Yard,6 yard, 6 Tunnel.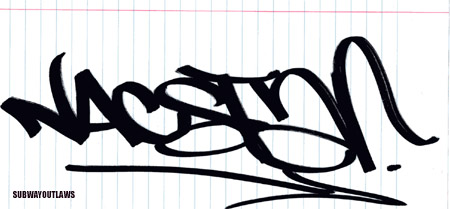 9.) WHO WERE YOUR FAVORITE PARTNERS?
Daze, Crash, Kel.

10.) NAME ALL THE WRITERS YOU WENT HITTING WITH?

Daze, Crash, Cos 207, Shy 147, Noc167, Bom005, Dondi, Duro, Kase 2, Fabel (Paser) ,Seen-TC5, Kel.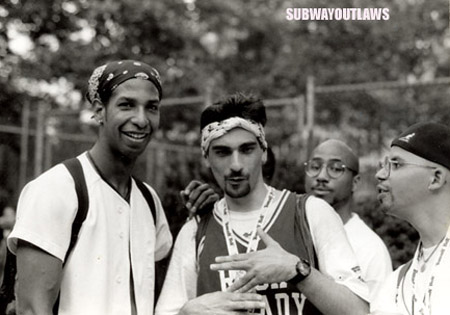 11.) DID YOU HAVE ANY BEEF WITH OTHER WRITERS? AND WHY?

Yeah, I got snuffed at the bench. I heard this kid who wrote AGENT did it. I had Racked 16 cans of spraypaint and like a toy I went to the bench with it. We went back to the bench with bats, Crash, Kel, CB1 but we never caught up with him.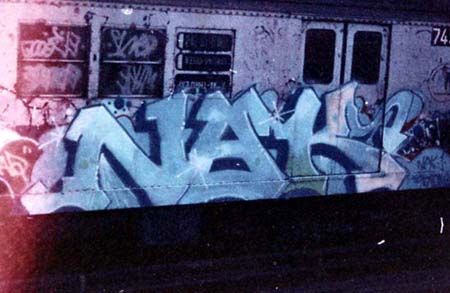 12.) WHO DO YOU THINK IS THE MOST UNDERRATED WRITER?

There's many, Cos207, Kel 139, Repel, Shy 147, Dez (DJ Kay slay) Noc 167, Stan 153, Riff170.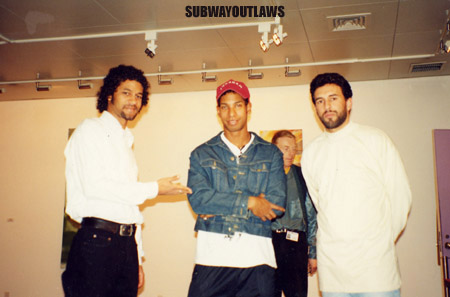 13..) WHEN WAS THE LAST TIME YOU WENT WRITING?

Probably 1982 or something.

14.) DID YOU EVER MEET HENRY CHALFANT?

Yeah, I was taking flixs at Intervale Ave. You can get pictures of Uptown and Downtown trains by running to either side, like the bench. I told Henry where he can find other writers - there probably never would have been a style wars movie if I didn't pass that info out. P. 277 in ("Yes Yes Y'All) they spelled my name wrong. Damn, no respect..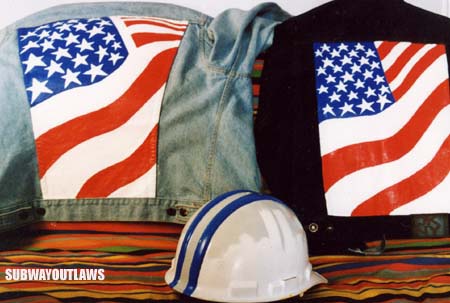 15.) ANY LAST COMMENTS?

Big up to Daze who showed me everything and Crash, Kel, Cos 207, Fabel, Bom5 (Rip-Dondi, Shy 147) My cousin Mr. Wiggles and all the writers who inspired this Great Graffiti Culture.
lllll

.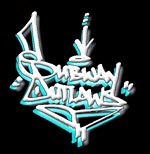 Should any one have any of NAC 143's work, please contact us at MESSAGE@SUBWAYOUTLAWS.COM. Interview written and conducted by BOM 005. Photo credits go to BOM 5, NAC 143 and the team at Subway Outlaws.