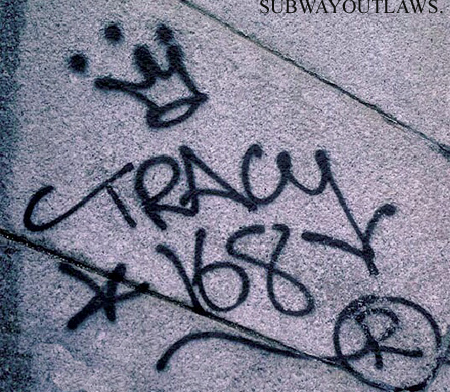 TRACY 168, one of the most famous tags in the history of Graffiti. The "R" at the end of his name was originated by the artist, as he explains ... TRACY 168 : "There was this writer who wrote SUPER SEX- X (Rated - X) who got up in the Bronx. I liked the sound of the "X" and added an "R" at the end my tag, hence TRACY 168 Rated - R."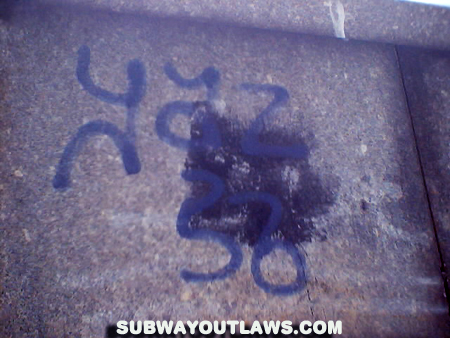 YAZ 56 tag, which was short for YAZSTRZEMSKI. YAZ was an All-City writer in the early 1970's, as well as LSD 3 / LSD OM who was his earliest writing partners. YAZ got up with other famous names such as FDT 56, HOY 56 and the original SPIN 1, from Brooklyn.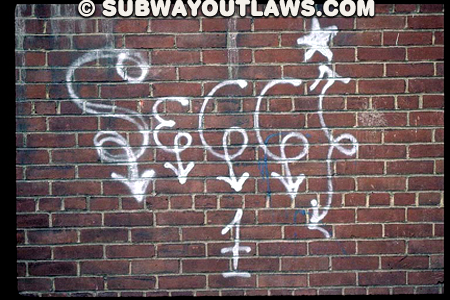 "SWEET SOULFUL SEGGY", an early Broadway writer from the early 1970's had a very unique hand writing style from the rest of most Broadway writers during that time. Sweet, was not a word to describe SEGGY, because he was a writer with a very bad reputation and a bad temper.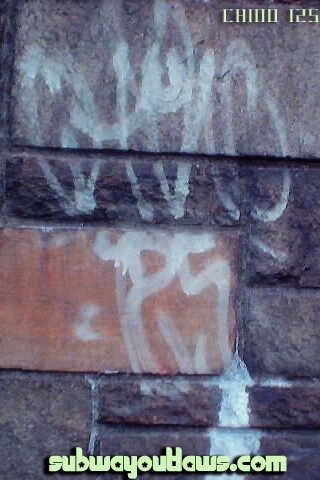 CHINO 125, an early Brooklyn writer.
LIL-COOL 7 ...

LIL COOL 7 (An early Brooklyn writer)
FO PAL and KO BYB a.k.a. DEAN BYB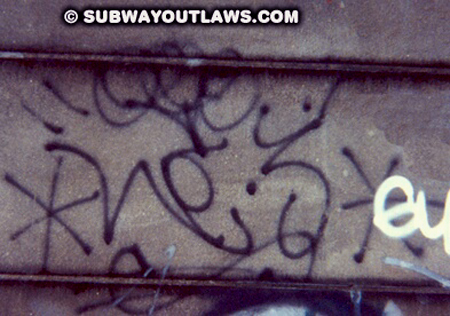 HE 3, is a former king of the J's and M's.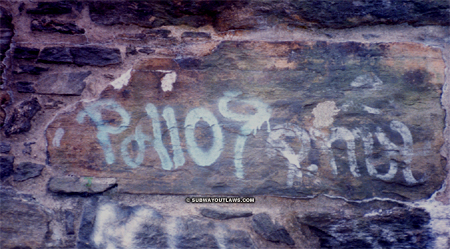 PJ 109 and P-NUT 2
Phase 2 ...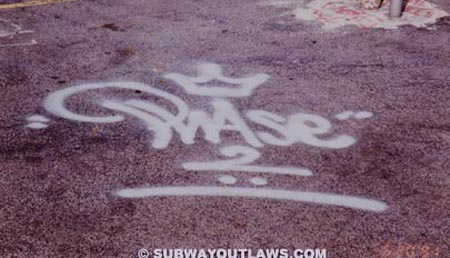 PHASE 2 had a very clean hand writing style, which was way ahead of his time... Dime 139 : "Phase 2 was good at anything he did. I had a lot of respect for him as a writer, and still have a photo of a piece he did on the double E's, back in 1973 - 1974."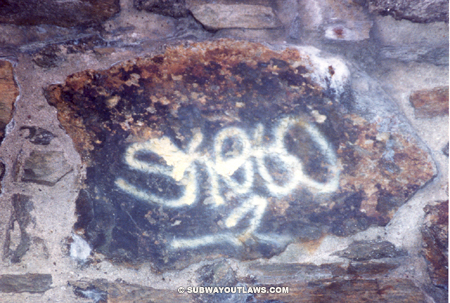 SKETO 1, an early Bronx writer who went on to kill the 2's and 5's in the early to mid 1970's.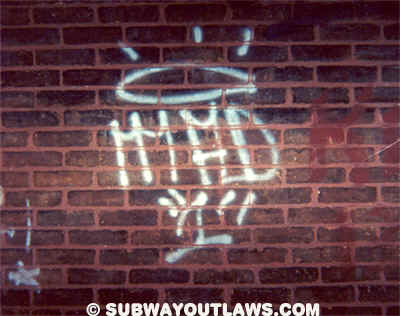 MAD 1...The original MAD, early 1970's photo taken directly outside the 3 train yard.
SON ONE, Former king of the number 7 line.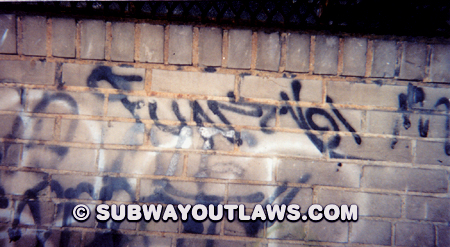 FUN 161, an early Manhattan writer and original member of the 3YB crew (THREE YARD BOYS).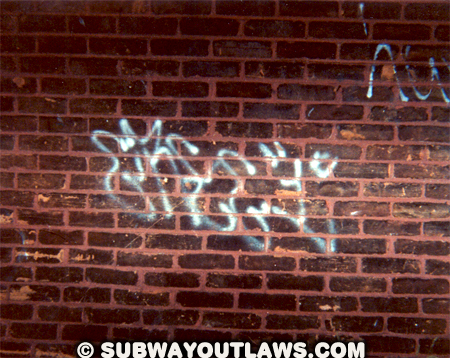 GREG 1 - Photo taken outside the 3 train yard in Manhattan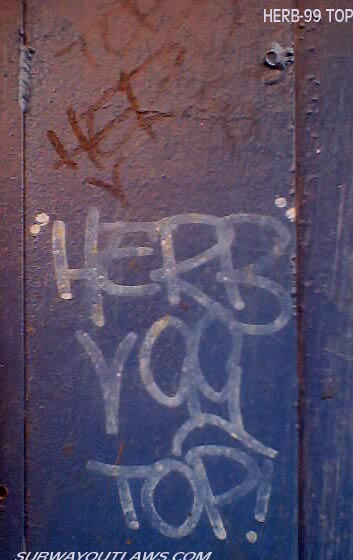 HERB 99 TOP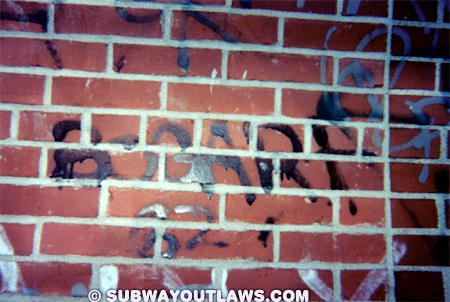 BOGART 62... an early Queens writer.
Next....